Near it is a bust of Vergil donated by the students of the Academy of Ohio in 1931: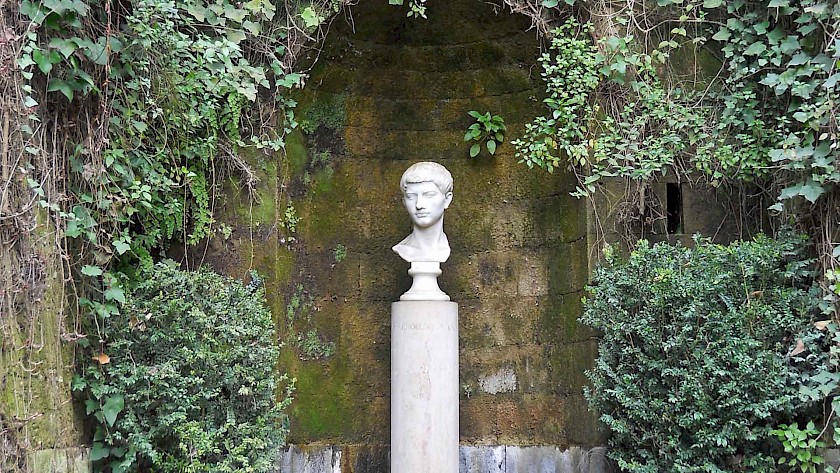 You can take a serpentine path to the grave of Giacomo Leopardi, one of the most famous Italian poets, who lived in the first half of the 19th century (1798-1837). He was born in central Italy, but spent a part of his life in Naples, where he also died at a relatively young age.
The poet's remains are no longer here: these had been moved from the park to a nearby church (S. Vitale a Fuorigrotta) that sadly no longer exists. However, a monument (cenotaph) was erected in the park in 1939 to commemorate Leopardi: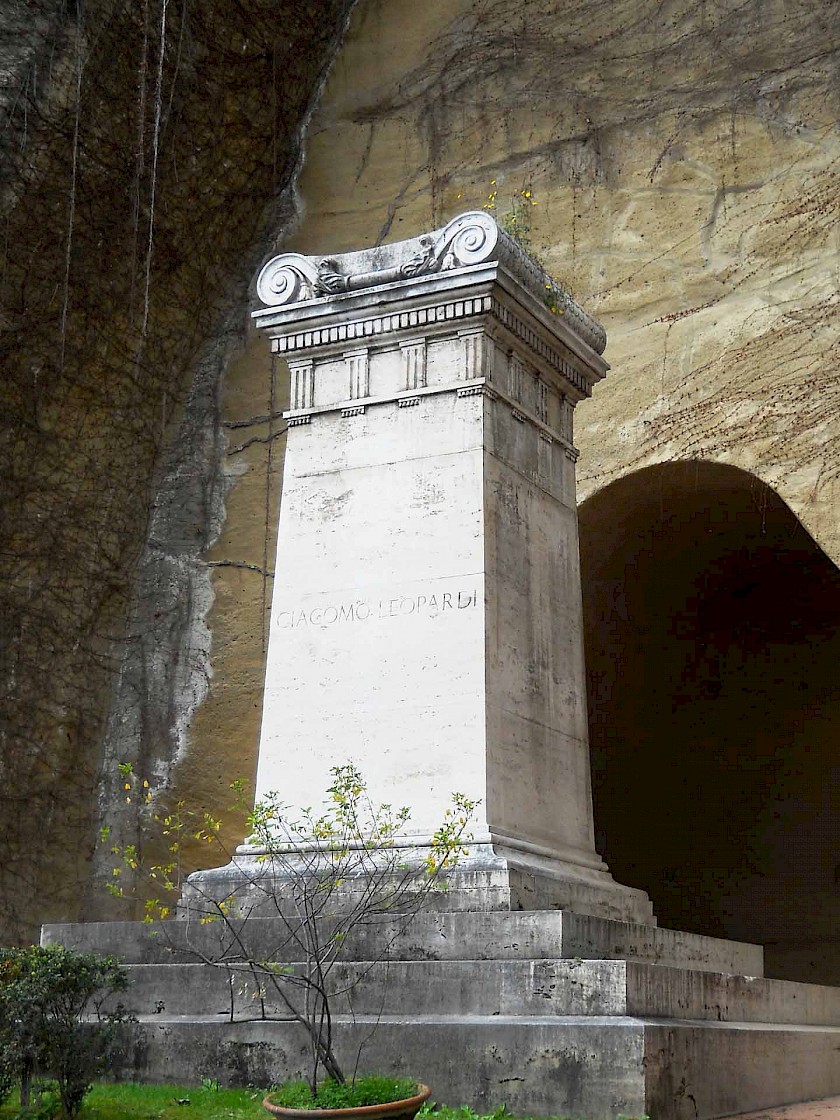 Slightly ahead, at the end of the slope, is the Crypta Neapolitana, a gallery built during the reign of Augustus to connect Pausilipon with the Phlegraean Fields (Campi Flegrei). This is a shortcut that goes through the hill, but it's no longer accessible to the general public: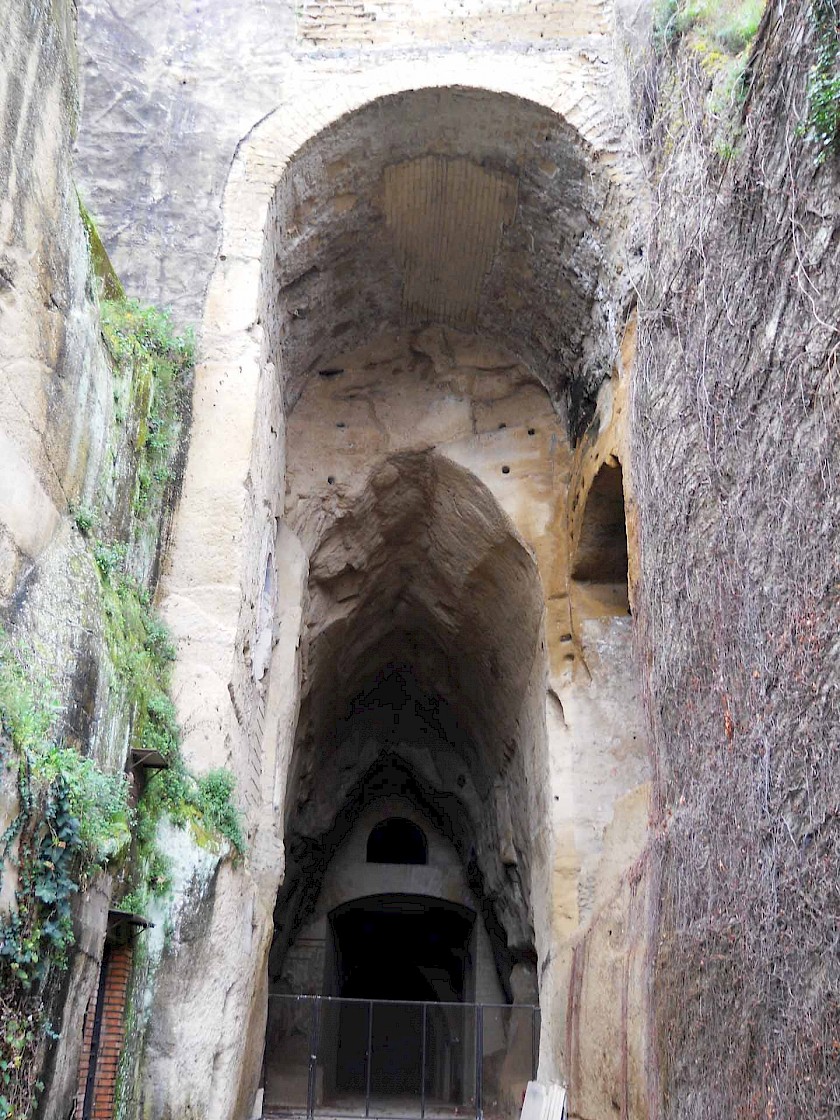 At the entrance of the tunnel are some Christian frescoes and remains of a chapel dedicated to the Virgin Mary (Cappella di Santa Maria dell'Idria or Santa Maria Odigitria).
In front of the entrance to the tunnel is the mausoleum of Vergil. The entrance is reachable through some stairs that climb a little up the wall of the hill: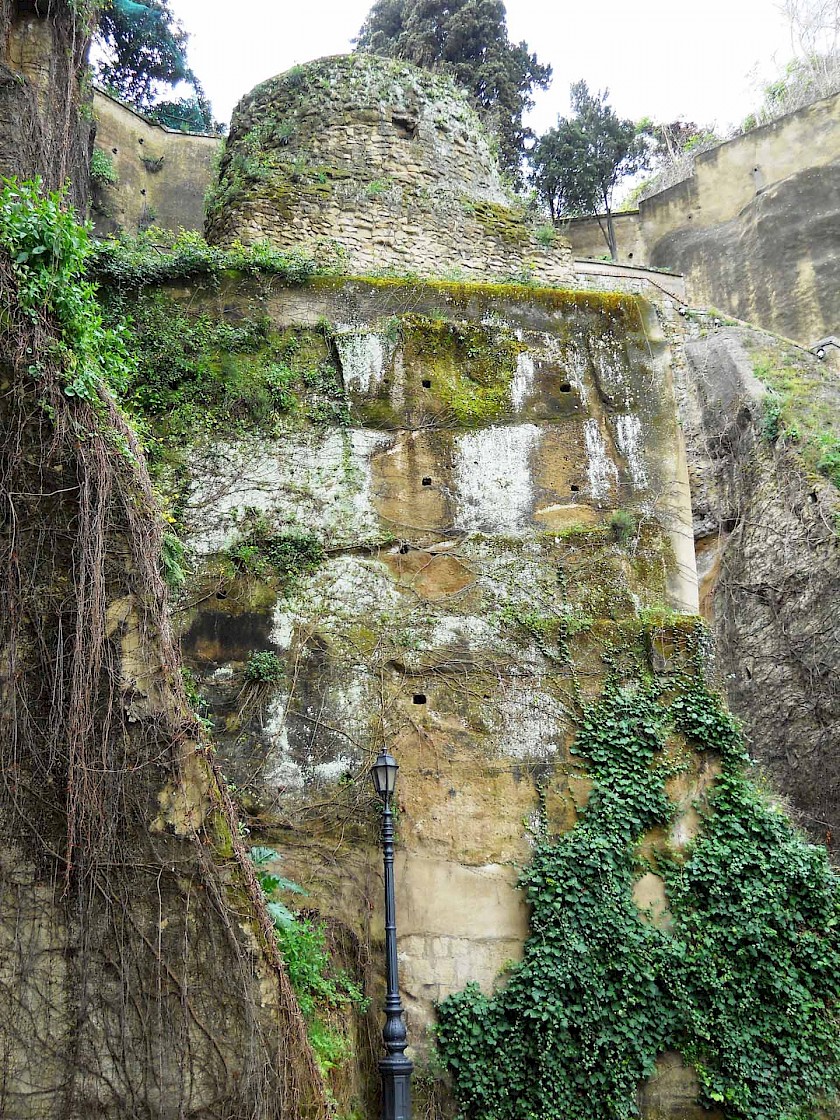 From the stairs to the tomb there is an amazing view of the Gulf of Naples. Furthermore, the stairs lead to a part of an ancient Roman aqueduct. You can actually walk through the aqueduct to reach a small terrace inside the entrance of the cave. Here, some Christian frescoes are visible on the walls.
Here's a view of the inside of the aqueduct: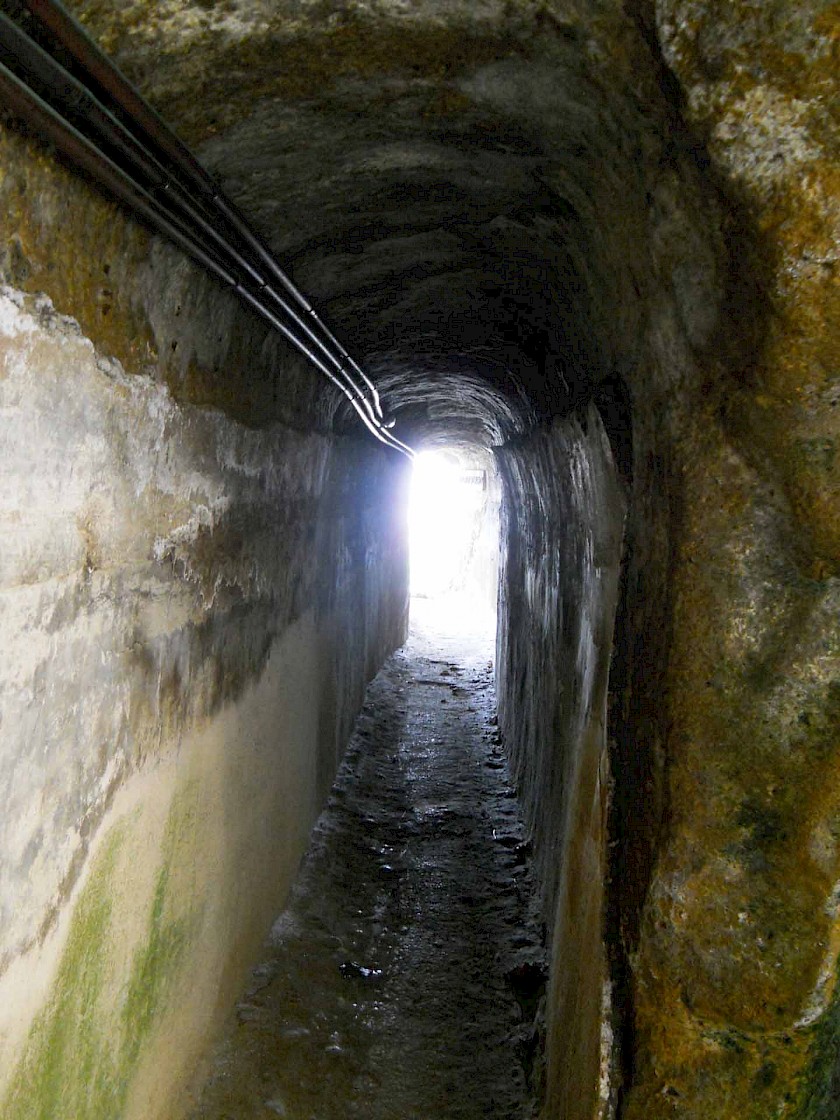 The cables in the picture are modern.
Tomb of the poet
Virgil's tomb itself is of a type called columbarium, characterized by many niches in the walls (just like the cages where doves were bred, after which this kind of tomb was named). The niches would have held cinerary urns and often portrait busts, too.
In Roman times, columbaria were often built underground. But like a regular mausoleum, Virgil's tomb is constructed above ground, on a commanding position that offers an excellent view of the Bay: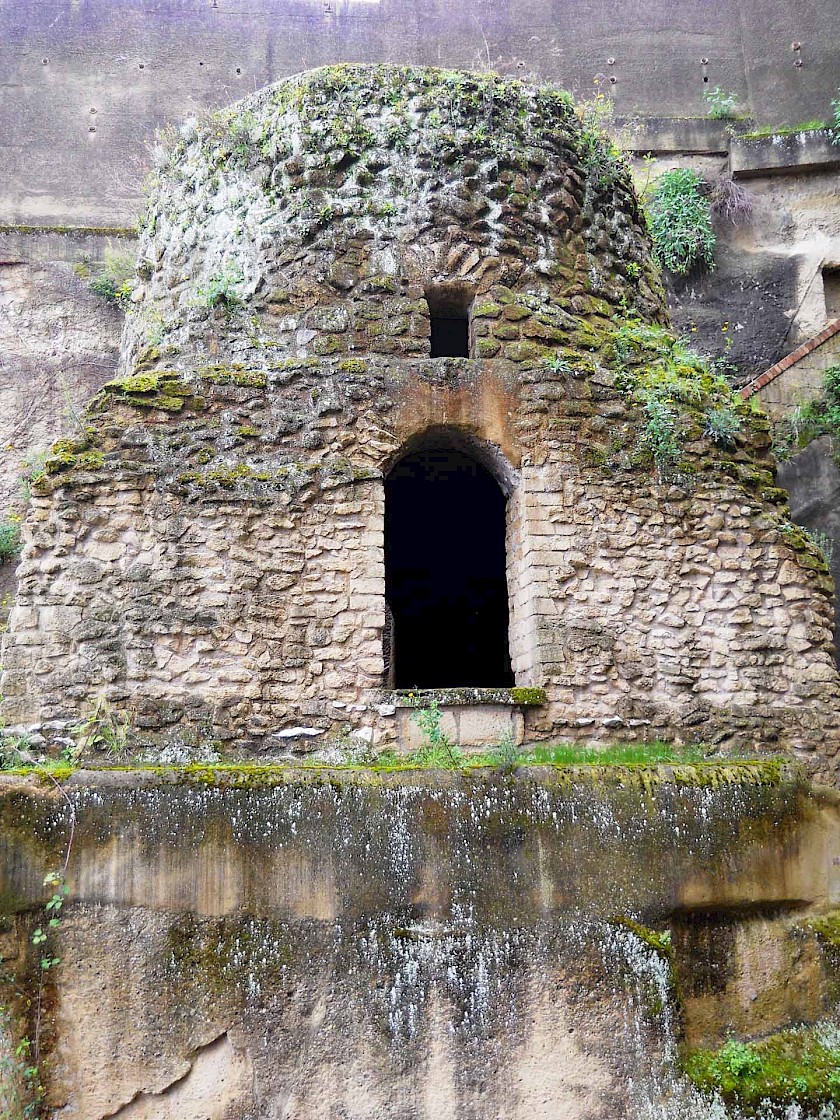 Back when we visited the park, there was no one else there. Despite it being easy to reach, the park feels secluded and it's very quiet. However, it's also well kept and offers an excellent opportunity to seek some shelter from the hussle and bussle of Neapolitan city life.
Naples is a wonderful place to be, rich in culture and history. So if you're at all interested in the ancient world, it's a city that you really should visit at some point in your life. And if you happen to be there, be sure to take some time to explore the park of Virgil's tomb.