Gareth Williams was born in North Wales and continues to live close to the "Iron Ring" of castles built by Edward I, which have stirred an abiding interest in medieval fortifications. He later studied at Canterbury School of Art and gained a BA(Hons) in Art and Art History, specializing in graphics but primarily animal and insect illustration.
Always fascinated by the history of art, he recognized that to fully comprehend the evolutionary process of "producing art" it would necessitate an understanding of the society in which it was created. Since then, Gareth has immersed himself in historical research, but soon became side-tracked by a rich variety of ancient and medieval topics. During this time he has written articles on ancient Greece, Rome, and medieval history. One day, he plans to actually write about art!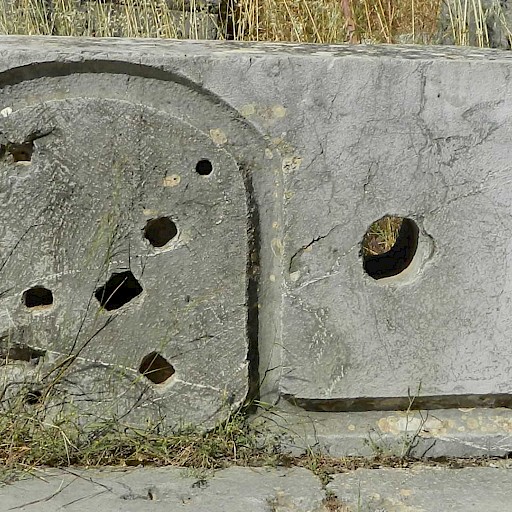 There's a large block of worked limestone at one end of the temple of Apollo at Delphi. What is it? What function did it serve?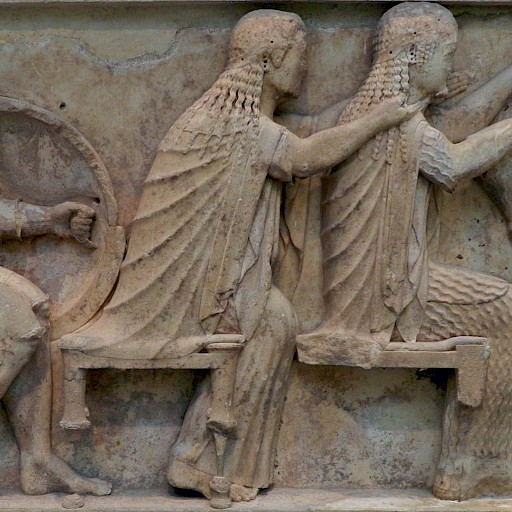 The sculptor Pheidias, responsible for the reliefs of the Parthenon in Athens, may have been inspired by the Siphnian Treasury in Delphi.